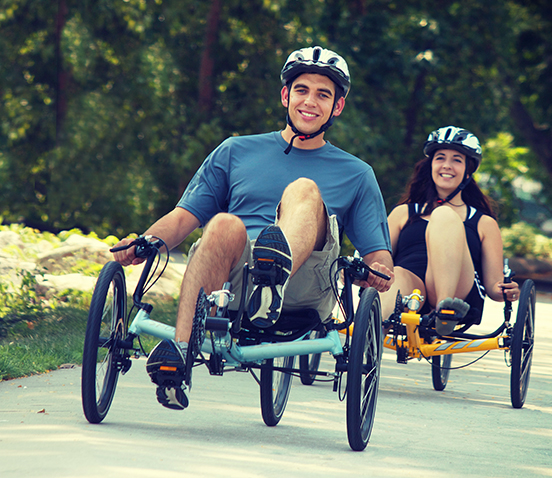 Welcome to Lancaster Recumbent. Have a Seat!
Recumbent cycles – or "bents" as their converts call them – offer a laid-back alternative to the conventional upright bike. With bents, the rider is in a laid-back riding position with his or her weight more evenly distributed over a fully supportive, reclining seat. As the only stocking recumbent bike shop within 90 miles of Lancaster, Lancaster Recumbent offers a complete range of models and styles, a wide selection of accessories, complete maintenance service as well as specialty builds for special needs. We're a family owned business and cycle bike shop, so we're as laid back as our bikes. As recumbent riders ourselves, we understand your needs – from custom fitting your bike to training you how to ride, or simply providing expert service and support. When it comes to an alternative bike shop, you won't find a better fit than Lancaster Recumbent.
Don't Take Our Word For It
"Thank you Scott and Diane for finding the perfect bike for my daughter with special needs! Scott was very knowledgeable about how to help her and directed us to a grant we could apply for--and we got it! They were so wonderful to work with!"
-Theresa, Mt. Joy, Pennsylvania